Our solution: provide an impeccable fragrance and packaging
Pitti Immagine Uomo is an international brand, famous for their high-tech water sports equipment, masculine fashion, and design. Many buyers and operators from the fashion industry of all over the world come to visit its annual event in Florence and to admire their cutting-edge collections and trends. Overall, a perfect showcase for RRD to exhibit their innovative clothing which is the result of extensive researches on technical materials, originally designed for the world of aquatics sports. Passion for water sports was hence RRD's initial driver to success while the company today is also highly popular for their technical, tailored-made fashion clothing.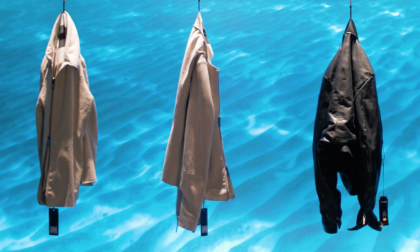 Similarly, MLG shares the same values as RRD's. Our perfume production follows consistent principles of artisanship and uniqueness. Moreover, we only use the highest quality raw materials to produce fragrances that leave, above all, a perpetual impression on the people that encounter the scent.
The ambient fragrance
The perfume of this ambient fragrance project included some intriguing notes of incense, a scent known for the ability to purify the air and inspire people's heart, mind, and spirit. Consequently, people are induced to calmness and mediation, a more profound breathing and experience an improvement of their overall well-being.
Furthermore, the packaging of this fragrance project required a particular attention: the lettering on the packaging had the same color as RRD's international brand: a solid fluorescent orange.

It is indispensable to select your suppliers carefully and ensure that they have the know-how to print the matching brand colors and obtain the desired effects on the packaging.
In the end, we reached a 100% satisfactory result for this fragrance project and are proud of having contributed to RRD's extraordinary event at Pitti.
Olfactory marketing
Perfumes for fashion are certainly a unique opportunity for a clothing brand to engage with their customers. It allows them to enrich their product characteristics, like the tactile feeling or visual impact with captivating olfactive experiences for a more complete perception of quality and prestige.
Contact us for your perfume project and create the best scent for your brand. In addition, discover how your customers and your brand can benefit from enrichment and stimulation of the olfactive senses.